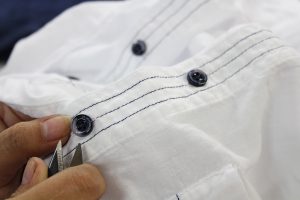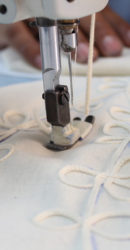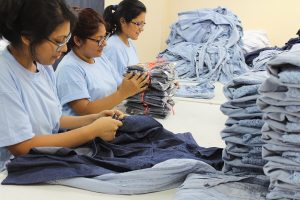 We have built our reputation in particular thanks to the quality of our clothes and our cotton. We have always selected the best cotton to have an exceptional fabric to make durable clothing, offering comfort and well-being.
We also carefully choose all of our other raw materials: buttons, lace … Nothing is left to chance when it comes to making quality clothing.
Some manufacturing steps are even still carried out in an artisanal way. Our embroideries are exclusively created by hand, which is a guarantee of quality and makes them unique.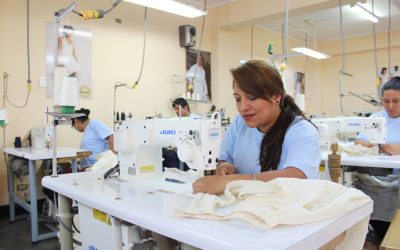 In 2006, we created our own manufacturing workshop in order to control the entire production chain. It is composed of :
1 workshop manager and 1 assistant
2 patron stylists
2 experienced cutters
2 quality managers
40 dressmakers including 6 embroiderers
In order to optimize the quality / price ratio, our manufacturing workshop constantly invests in more efficient machines and offers its employees advanced and rigorous training.
In our workshop we also pay particular attention to respecting the environment, respecting working conditions and hygiene. No minor child works in our factory.