A new 360° concept store
We offer a unique shop concept.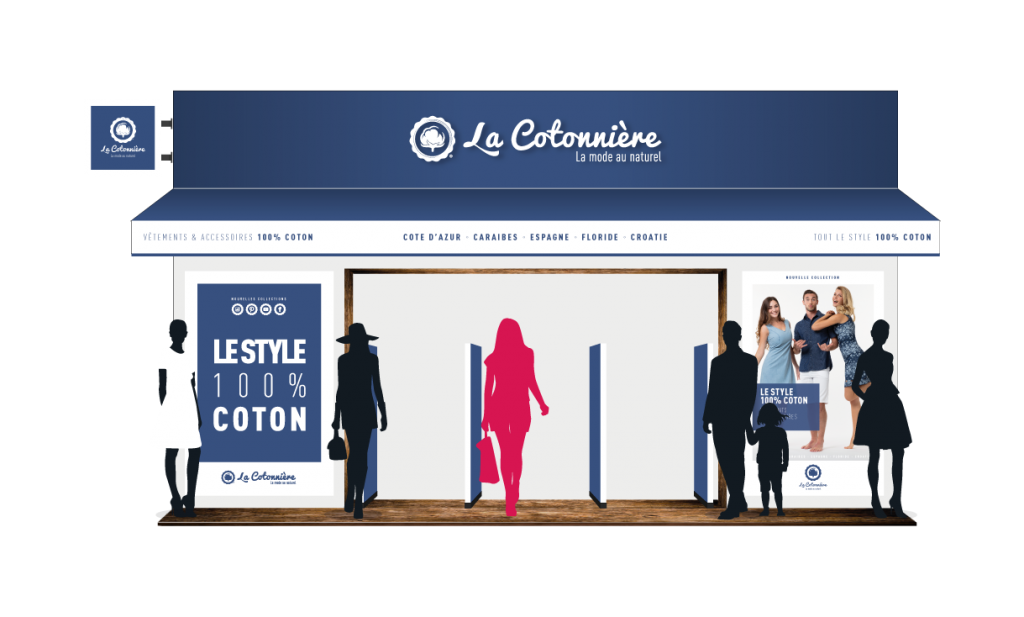 – Shops become ambassadors of the savoir-vivre of the French Riviera.
– A shop in the image of our brand La Cotonnière, a fine graphic chart, elegant, summer colors and an undeniable French refinement. A place dedicated exclusively to 100% Cotton by La Cotonnière.
– Access to an exclusive network of clothing and accessories La Cotonnière.
– Discover an exceptional concept store, which will increase the visibility of your point of sale.