Manufacturer & wholesaler of 100% cotton clothing
A French and family brand
Created in 1999 on the French Riviera, La Cotonnière is a French family business specializing in 100% cotton ready-to-wear for the whole family.
Manufacturer and wholesaler of 100% cotton clothing, we have more than a hundred points of sale around the world, thanks to our network of resellers.
The brand has been built around strong values ​​with the aim of offering sustainable and timeless collections.
More than a slogan, "natural fashion" reflects the spirit of the brand. With its 20 years of existence and thanks to its know-how, La Cotonnière has become an essential 100% cotton brand.
100% cotton style
La Cotonnière is a 100% cotton clothing brand for the whole family: women, men and children.
The collections are focused on summer ready-to-wear, inspired by the holidays and the sunny art of living of the French Riviera !
Our clothes are designed with quality cotton, carefully selected, where the crops are the most beautiful.
Our desire is to make durable and comfortable clothes that will sublimate all silhouettes, and that at the best quality / price ratio. All of our models are designed with attention to detail. Our creations are unique and still handcrafted.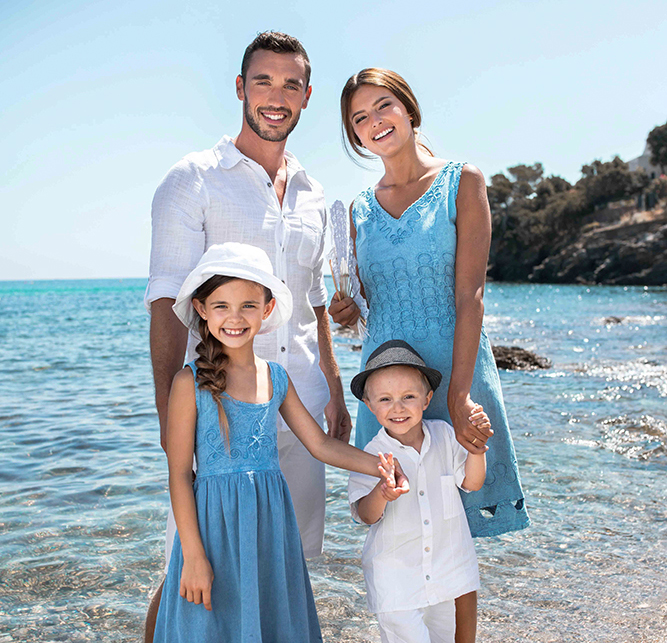 Entrepreneurship has always been a verb that suits me.
Today, I take over the company of my parents who created La Cotonnière in 1999.
I worked for a few years alongside them and I feel ready to take on this challenge.
Many of you share this adventure with me by being loyal resellers of the brand. Your support encourages me to develop my own ideas while listening to your comments.
La Cotonnière was born by the sea, I want to respect its identity, while bringing real dynamism.
I am accompanied by a very small but large team with skills.
So let's go together for a new adventure!